As new poll puts Labour neck and neck with Nigel Farage's Brexit Party
No fewer than 74 Labour MPs and 14 of the party's current MEPs have signed a letter calling on their leader to back a fresh Brexit referendum.
The letter, sent to the party's National Executive Committee, calls for Labour's manifesto for the European Parliament elections to include an explicit pledge to put any Brexit deal to a public vote. The NEC is due to meet on Tuesday to sign off on the manifesto.
It follows a unanimous decision by the party's international policy commission on Thursday to also call for a confirmatory referendum to be included in the Labour manifesto.
The letter says such a pledge would "motivate our supporters" and mark Labour out as "the only viable alternative to Nigel Farage's Brexit Party."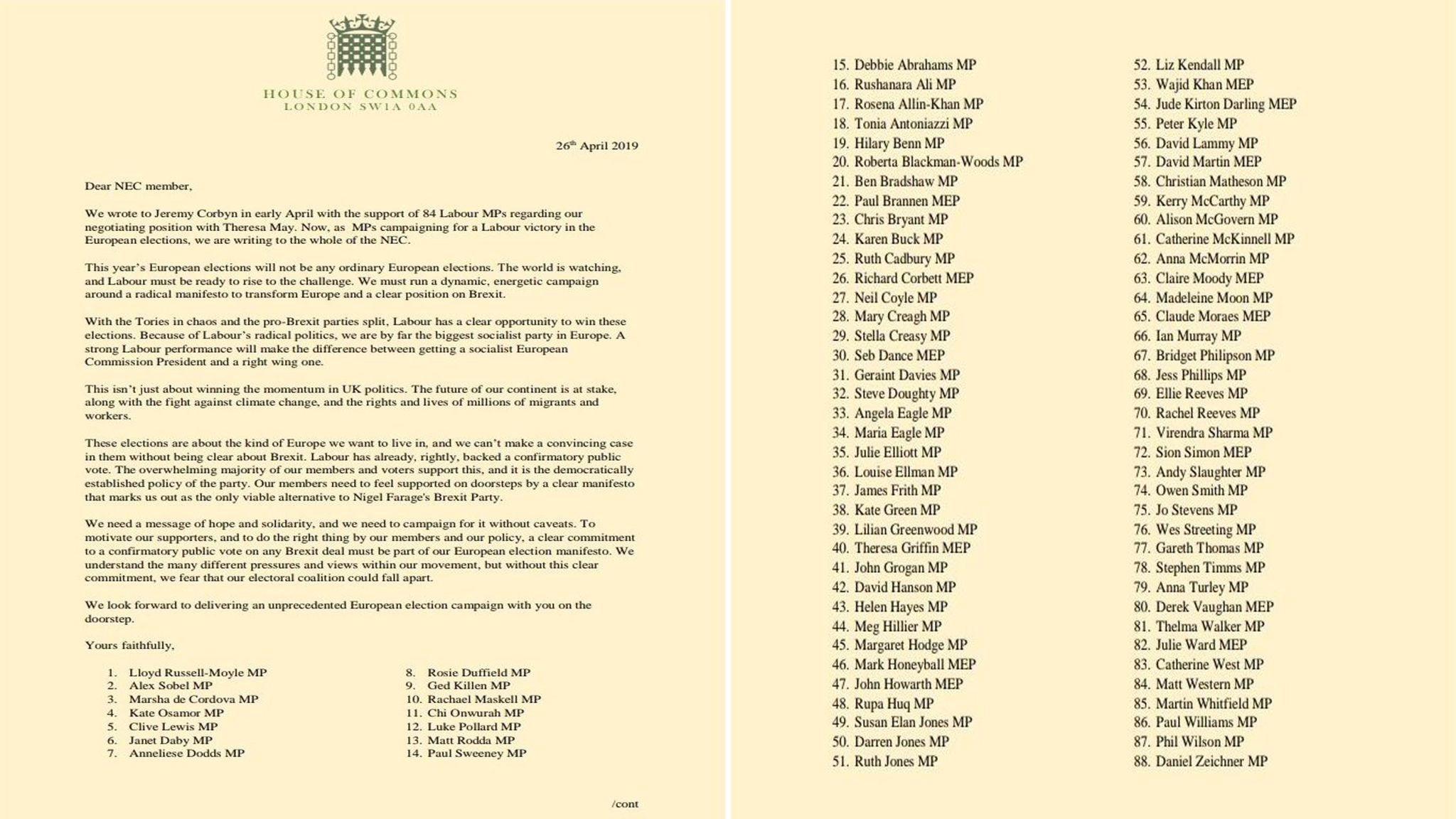 A fresh poll conducted by Survation released today showed Labour and the Brexit Party neck and neck. Both parties were on 27%, compared to the Conservatives on 16% and the Liberal Democrats on 9%. Change UK were trailing on just 4%.